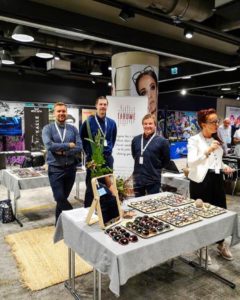 Tarume is a new brand offering eyewear designed and manufactured in Finland. Tarume's story began when two engineers, Teemu Lohimies and Tomi Kalpio, as well as optical specialists Tuulia Alanen-Brandt and Kalle Saarinen, came together and started creating an innovative collection of 3D printed spectacle frames that are customizable to meet the users' individual requirements when needed.
"Tarume, our brand name originated from the thought that we all have a story to tell. 3D printing technology provides us a means to produce various digitally customized products like spectacles and sunglasses which we are introducing first. With our products, one is able to communicate their own personality and story, because when meeting someone, we always look at each other's eyes. Every Tarume product has its own little story to tell, too.  Stories also evolve, live and change, as do the Tarume products, allowing them to stay relevant and functional, always serving their users' individual story." tells Tarume's Creative Designer Tuulia Alanen-Brandt.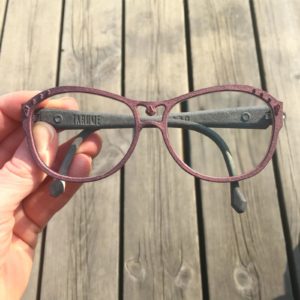 "In 3DTech, we are used to print objects mainly to meet industrial needs. Therefore consumer and design eyewear products are a new territory to us challenging us to take some new viewpoints for example in some printing-related technical aspects. The journey so far has been very interesting and it has been a real joy to see how well the 3D-printed frames have been received in the market," says 3DTech's Marko Piira.
The frames are printed by 3DTech with HP Multi Jet Fusion (MJF) 3D printing technology of durable and lightweight polyamide material. The prints get their individual color in Tarume's manual dyeing process and the final touch comes from a hypoallergic coating.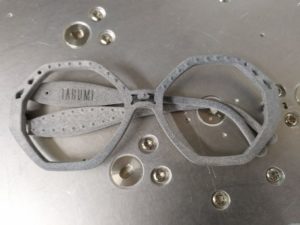 The collection was launched in August and the feedback has been enthusiastic. In a short time, several opticians have taken the Tarume eyewear into their store's collection.
More information:
tuulia@tarume.com
www.tarume.com
Facebook: @tarumedesign
Instagram: @tarumedesign